Perky Pear Ultimate Cleavage Kit-BEIGE
Regular price

Sale price

£24.99
Our Original Lift & Shape breast lift Tape was the first boob tape in our Tapewear® range est 2016. Large boobs, small boobs, our adhesive cotton boob tape gives extreme lift but also a rounder shape! Increase your wardrobe options and wear those tricky plunge necklines, backless dresses and more! This kit has everything you need to lift the bust & secure clothing in place! Cleavage Kit Includes:
◦ 4 pieces of Original Lift & Shape Boob Tape / 10 strips of Double Sided Fashion Tape / 1 pair of Reusable Silicone Nipple Covers
◦ FREE outfit style guide- Cut the tape and angle for any neckline
◦ Gets stronger the longer they are worn as our unique adhesive bonds to the skin
◦ Sweat proof, waterproof & hypoallergenic adhesive cotton tape
◦ Stretchy comfortable cotton tape that moves with you and won't ping off!
◦ Fuss free application
◦ Stays on until you remove them with our heat activation patented technology
Why not try our Cleavage Sculpting Strips too!
Non Reusable- once removed the tape will no longer be sticky, always remove with an oil like our removal cleavage elixir oil.
MORE PRODUCT INFORMATION

Our tape is hypoallergenic & medical grade however please avoid if you are allergic to band aids/plasters or do a patch test for 24 hours using a small section of tape on the chest area to rule out any reactions.

Always ready the safety guide which comes in each pack. Be cautious when wearing in hot and sunny climates, never sunbathe in the tape and always follow our wear time guides. Adhesive tapes are not exempt from causing blisters when not followings the safety instructions.
HOW TO USE
Returns Details

Please note: Due to hygiene reasons this product is non-returnable when opened please see our returns page
SHIPPING

STANDARD TRACKED SHIPPING – £3.99 ( 2-3 Working Days)

EXPRESS TRACKED – £4.99 (1-3 Working Days)

REMIUM NEXT DAY TRACKED – £6.99(1 Working Day )

Shipping options are dependant of location, see more specific shipping info here
Share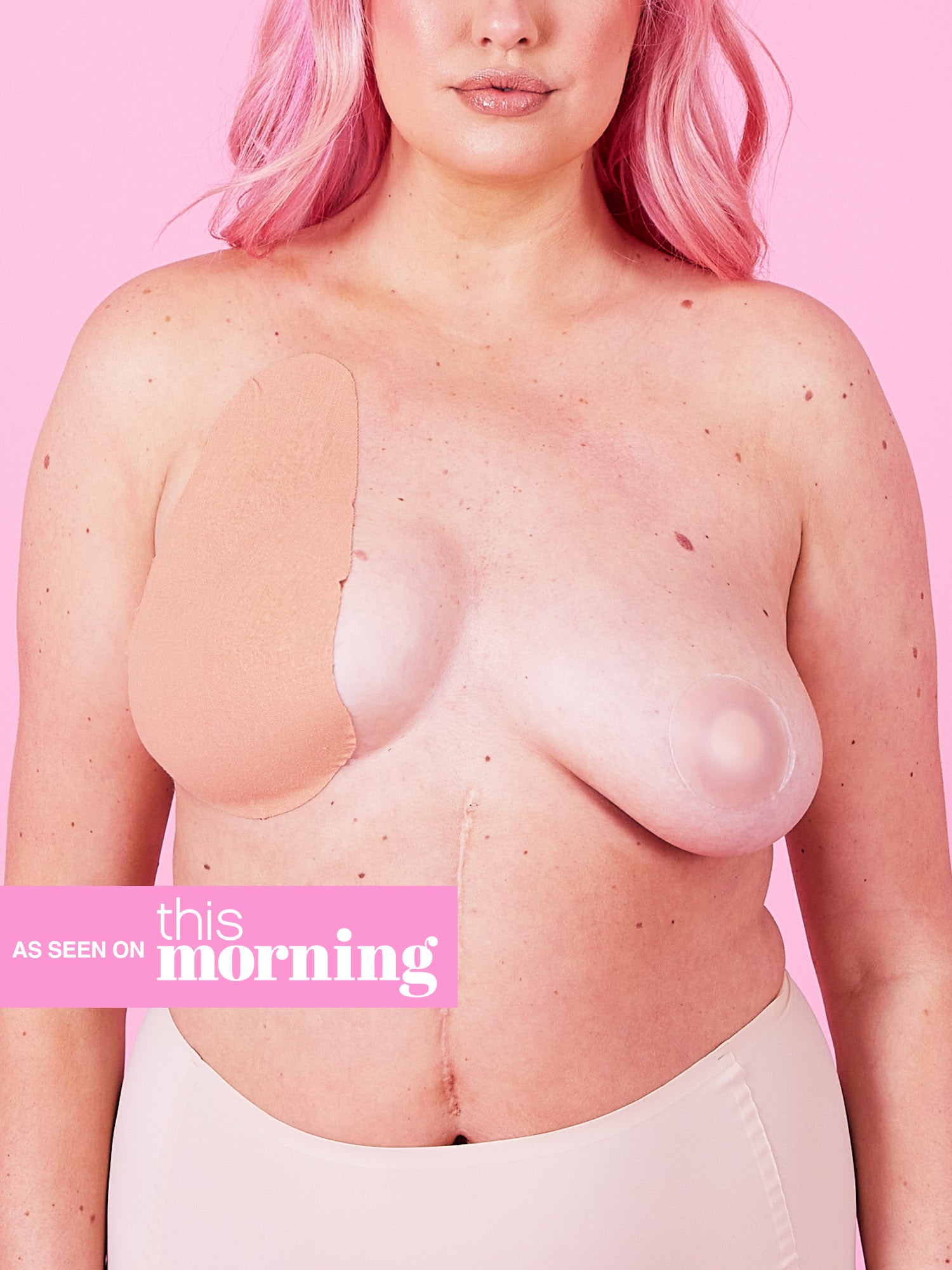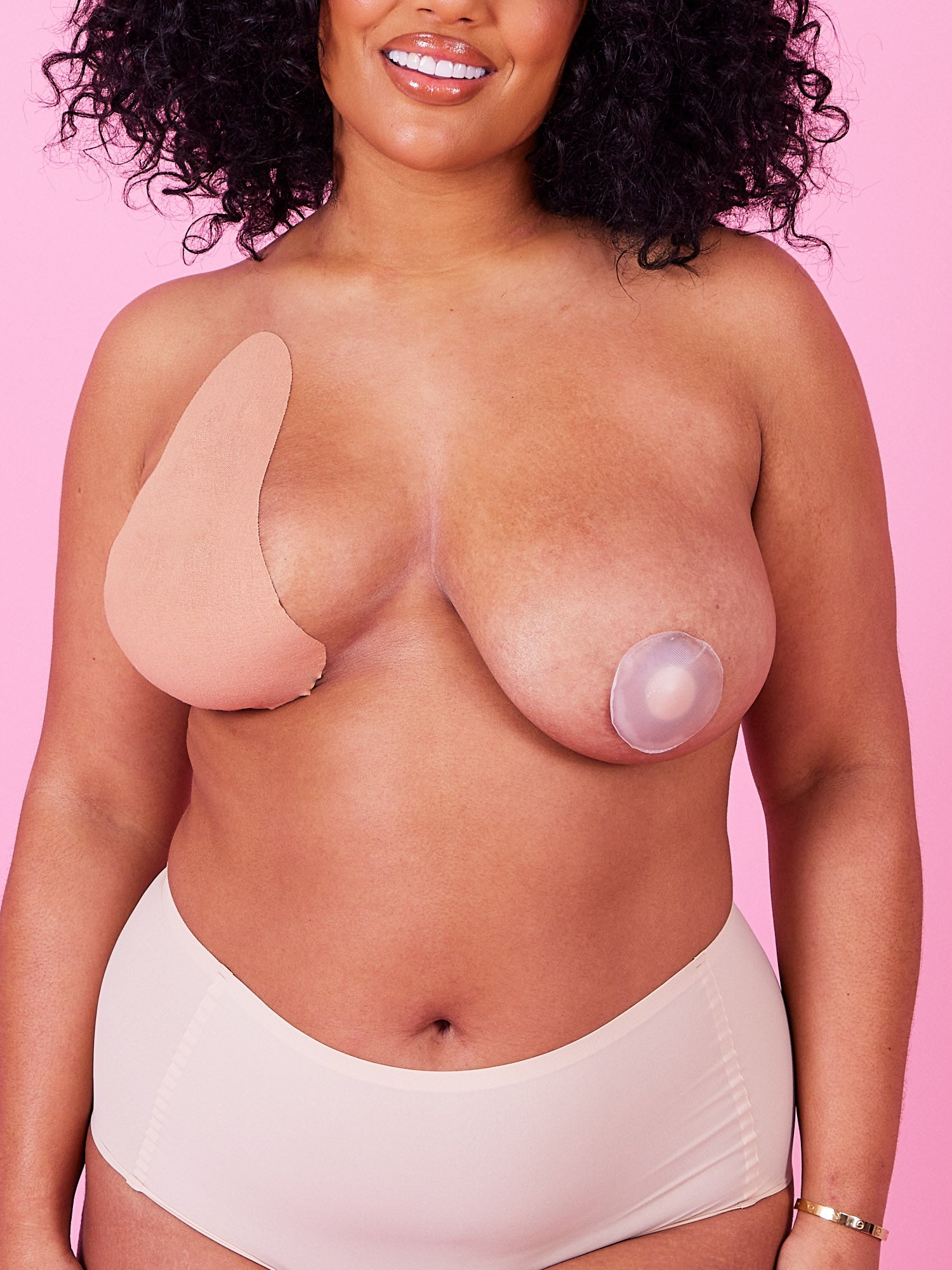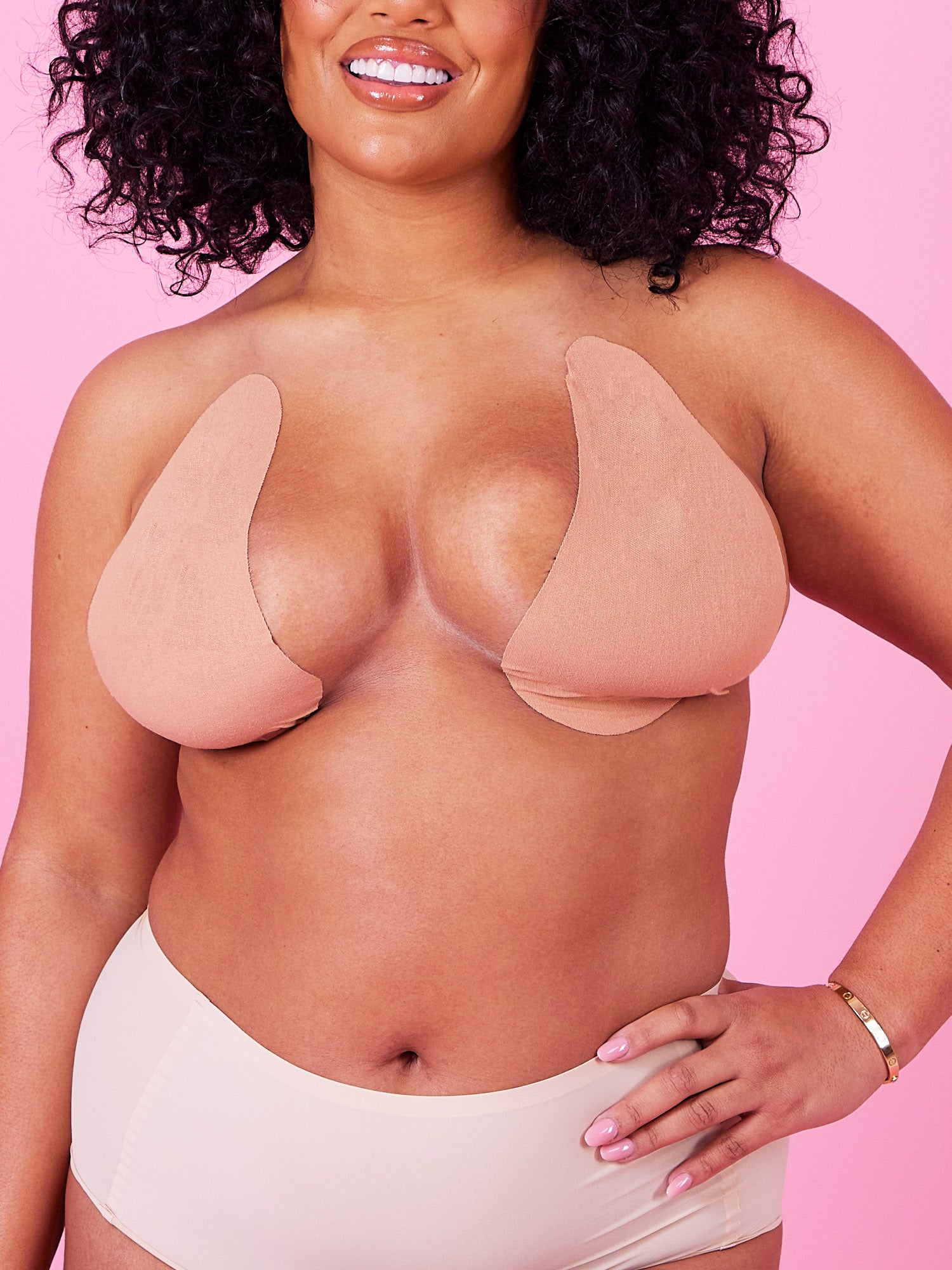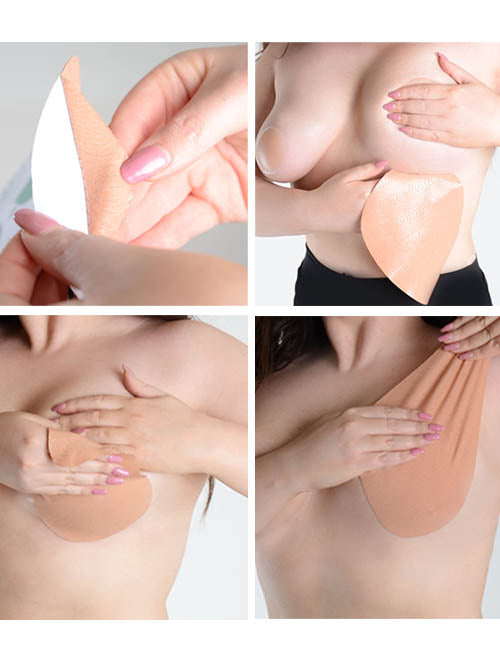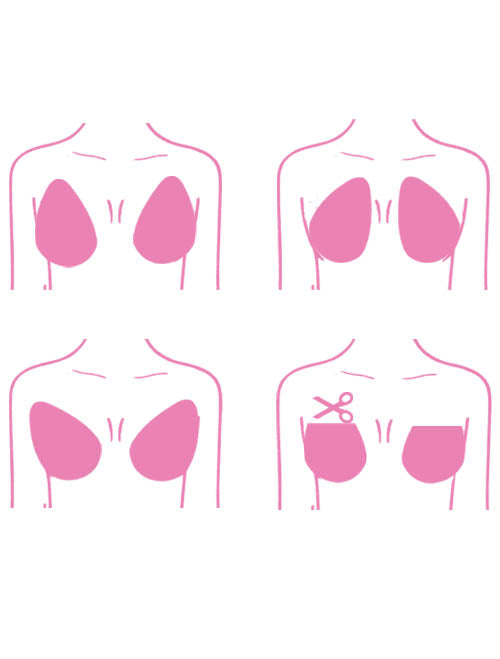 Size Guide
You may find that you aren't the same cup size in our lifts as you are in your usual bra cups.
Our tape is based on UK cup sizing. If you have a larger back/ band size of 36+ we recommend going up a cup size up.
If you have a small back & band size below a 32 then we recommend going down a cup size, If you are a cup size H with a 30 back then our G tape should fit you. If you are a 32 or 34 back/band size then stay with your usual cup size.
36+ F/G cups please note: There is a chance that our tape in size F-G size will be too small as our width and sizes are based on a 32-34 back so if your back size is 36+ then you risk the chance of straining and pull to the skin or the tape straining and "Pinging Off". We wouldn't recommend purchasing the tape or proceed with care to avoid excess pull. It is advisable for 36+ F and upwards to add extra support with our DIY tape or Cleavage Sculpting Strips if you do decide to purchase the pear tape in F-G.
Perky Pear Breast Lift Tape Measurements.
HOW TO MEASURE YOURSELF FOR THE PEAR-FECT FIT!
Perky Pear Original Lift & Shape Tape comes in cup sizes but sometimes you may need to size up or down depending on the width of your breasts.
DO NOT measure the whole width of your breast.
Use our size guide and measure against yourself
WIDTH– Measure an inch from the nipple to the side of the breast at the widest part. Our tape is designed to be discreet & comes just past the nipple not too far into the cleavage
LENGTH- Measure from an inch under the bust Our tape comes an inch under the bust to support the weight from underneath Use a tailors tape measure or if you don't have one use a piece of ribbon and mark it so you can then measure it so you can then use our size guide to help you choose the correct size. Our size guide has the width and length measurements of all our tape.
Perky Pear Bandeau Size Guide
Our sizes are based on UK bra sizes. A USA size DDD is equivalent to a UK E. You can check the bra size converter for you country here:
Do not under any circumstances size down by more than one size. Always check our size guides and information.