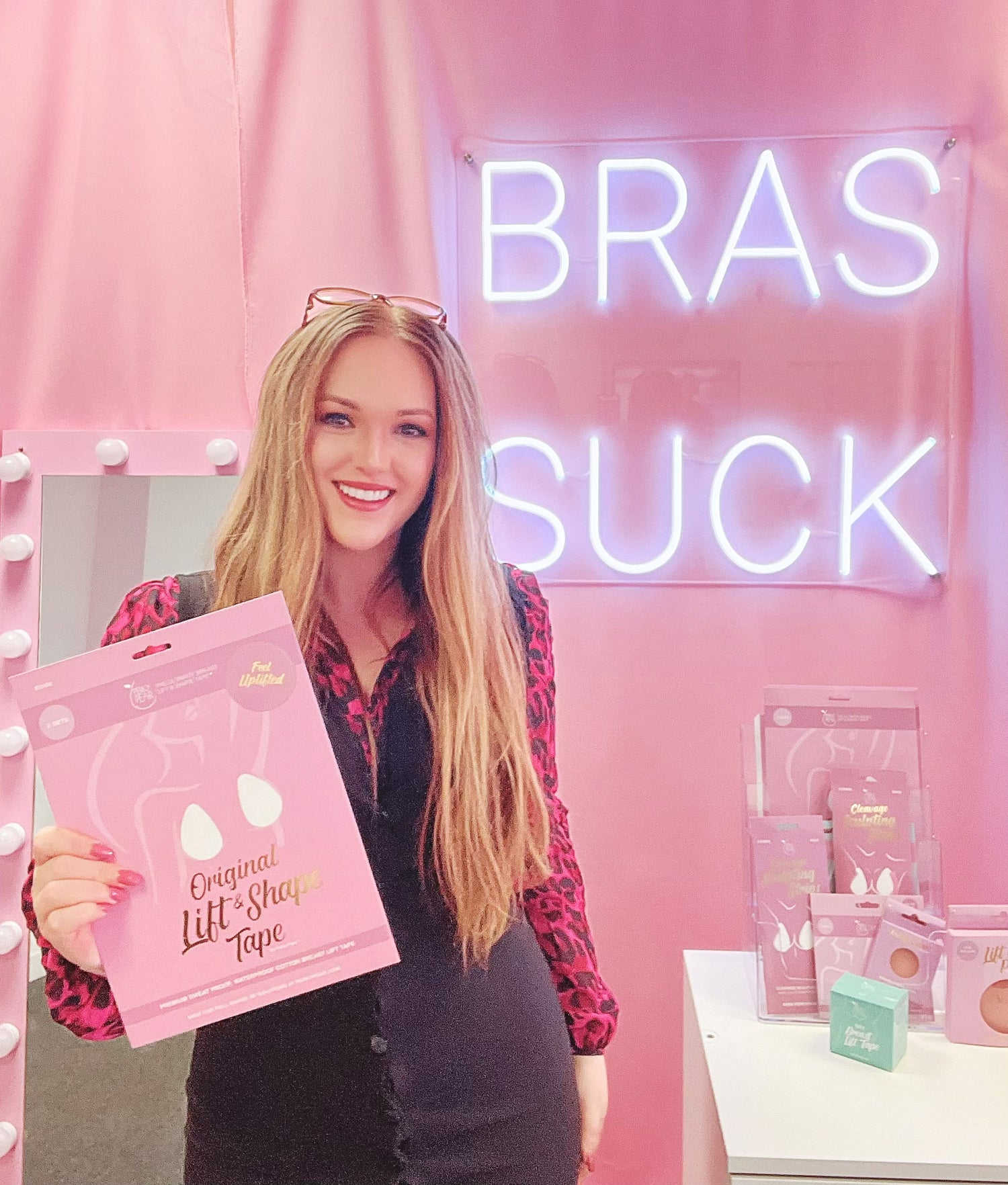 "I realised that if nothing on the market was working for me, other women must also be in this frustrating position and something had to change…"
Samantha Ryder, CEO & Founder of Perky Pear EST 2016
If you haven't heard of us yet, Perky Pear®  Is proud to offer the worlds first cotton based breast lift & shape tape range catering for all cup sizes! Created by women for women, offering the same results as a surgical breast lift but without the surgery! In 2016 Samantha had tried every breast lift tape and adhesive bra on the market but couldn't find a single, existing product or tape which discreetly lifted or shaped the breasts and held up in heat or sweat. There was a gap in the market which needed to be filled! Since 2016 we have pioneered a whole new market for quality breast lift tape and we are proud to be the first!
We are a woman lead business!
Our founder Samantha invented a fuss free, revolutionary product made using quality materials and patented technology which allows our tape to perform like a second skin to give you long lasting results! We didn't stop at our Original Lift & Shape Tape, we continued to innovate! Perky Pear® now offers the worlds largest collection of exclusive boob tape for sizes A-G.
Our business is owned by women and women run! Since 2016 we have had many copy our original concept (some even copy our founding story!) – they say imitation is the highest form of flattery… so we are flattered! But you can be sure that you are shopping the very best and original products with us here at Perky Pear with a range of affordable quality breast lift tape solutions guaranteed to make you feel good in any style!  #UPLIFTINGYOU #NOSTYLEOFFLIMITS
Click here for more FAQ's