Perky Pear Cleavage Elixir - Removal & Care Oil
Regular price

Sale price

$13.00
The Cleavage Elixir oil helps dissolve the tape adhesive for a smooth removal experience. Our Cleavage Elixir oil is multi purpose removing any left over adhesive on the skin and nourishing the skin reducing redness.
Containing all natural ingredients such as:
Avocado oil
Coconut oil
Vitamin E oil
Rose Hip oil
With a fresh natural rose scent Plus the Vitamin E has an added benefit of boosting collagen!
MORE PRODUCT INFORMATION

We've worked with a credible women lead UK based cosmetic & aromatherapist company to create our skin loving Cleavage Elixir Oil to help you remove your Perky Pear breast lift tape with ease & give your skin a treat after! Check out our removal video

-30ml Bottle lasts up to 10 removal times (approx)
-Cruelty Free
-Vegan Friendly
-Natural Ingredients
-Made in the UK
-Lasts 24 months from opening
HOW TO USE
Returns Details

Please note: Due to hygiene reasons this product is non-returnable when opened please see our returns page
SHIPPING

STANDARD TRACKED SHIPPING – £3.99 ( 2-3 Working Days) - Free UK Shipping over

EXPRESS TRACKED – £4.99 (1-3 Working Days)

REMIUM NEXT DAY TRACKED – £6.99(1 Working Day )

Shipping options are dependant of location, see more specific shipping info here
Share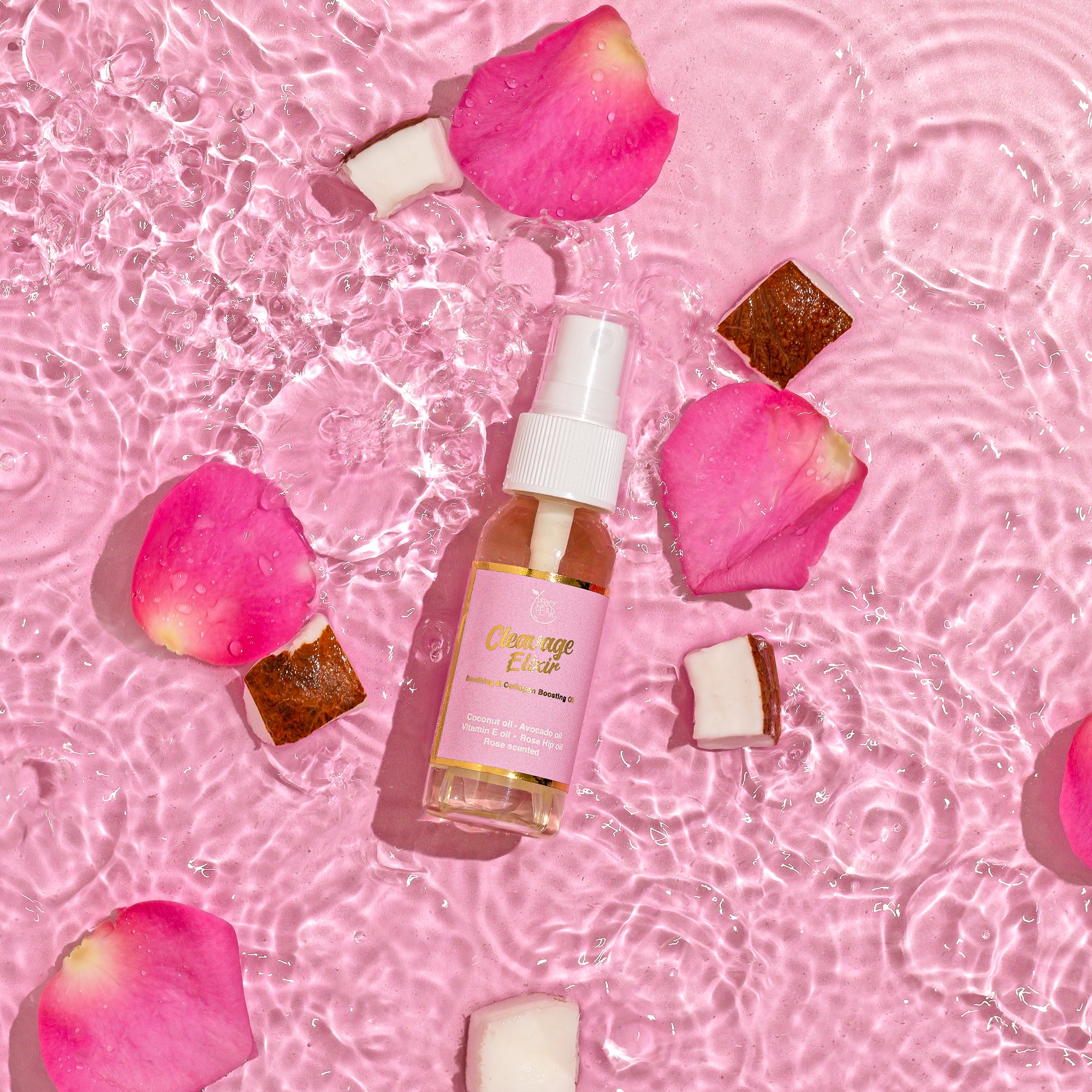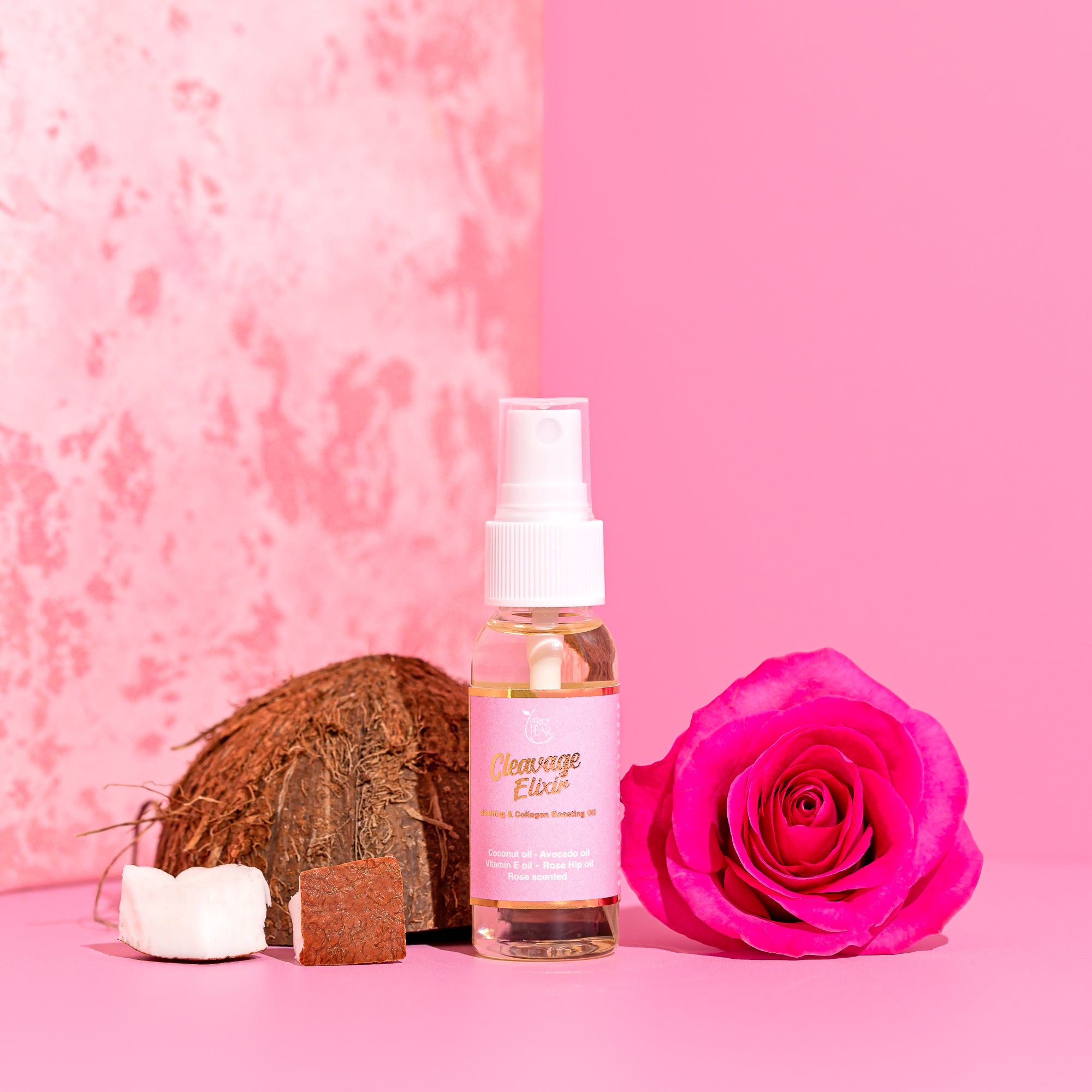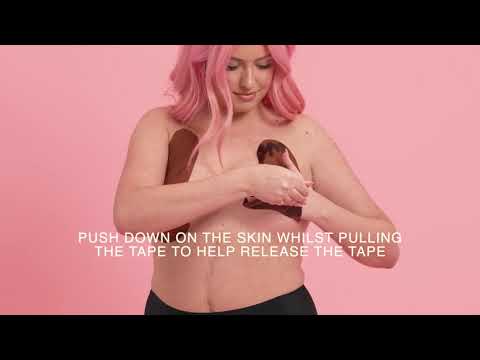 Size Guide
You may find that you aren't the same cup size in our lifts as you are in your usual bra cups.
Our tape is based on UK cup sizing. If you have a larger back/ band size of 36+ we recommend going up a cup size up.
If you have a small back & band size below a 32 then we recommend going down a cup size, If you are a cup size H with a 30 back then our G tape should fit you. If you are a 32 or 34 back/band size then stay with your usual cup size.
36+ F/G cups please note: There is a chance that our tape in size F-G size will be too small as our width and sizes are based on a 32-34 back so if your back size is 36+ then you risk the chance of straining and pull to the skin or the tape straining and "Pinging Off". We wouldn't recommend purchasing the tape or proceed with care to avoid excess pull. It is advisable for 36+ F and upwards to add extra support with our DIY tape or Cleavage Sculpting Strips if you do decide to purchase the pear tape in F-G.
Perky Pear Breast Lift Tape Measurements.
HOW TO MEASURE YOURSELF FOR THE PEAR-FECT FIT!
Perky Pear Original Lift & Shape Tape comes in cup sizes but sometimes you may need to size up or down depending on the width of your breasts.
DO NOT measure the whole width of your breast.
Use our size guide and measure against yourself
WIDTH– Measure an inch from the nipple to the side of the breast at the widest part. Our tape is designed to be discreet & comes just past the nipple not too far into the cleavage
LENGTH- Measure from an inch under the bust Our tape comes an inch under the bust to support the weight from underneath Use a tailors tape measure or if you don't have one use a piece of ribbon and mark it so you can then measure it so you can then use our size guide to help you choose the correct size. Our size guide has the width and length measurements of all our tape.
Perky Pear Bandeau Size Guide
Our sizes are based on UK bra sizes. A USA size DDD is equivalent to a UK E. You can check the bra size converter for you country here:
Do not under any circumstances size down by more than one size. Always check our size guides and information.
Best boobage
Absolutely love your products
My boobs look so perky and stay right where there suppose to.